Our Services
Get Parts and Services for Your Allen Pool Motor, Heater, or Pump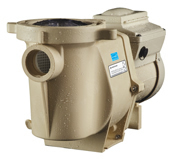 Your pool's pump is very important, because it plays a big role in keeping the water clean and safe to swim in. If you have water features or anything else in your pool, you may also have separate pumps that operate those things. With that in mind, it's important to make sure your pool's pumps are all working just as well as they should be. That can give you less to worry about, and can keep you from having a pump break down at an inconvenient time. Any motors or heaters should also be serviced regularly. That can give you great peace of mind for your pool.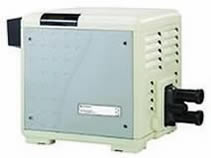 When you're not sure what your pool needs, contacting professionals who can take a look and make suggestions and repairs is a good way to keep your pool working well. Most of your pool components have a set life expectancy, because they run a certain number of hours each and every day. You can get a good idea of about how long they will last. Repairing them can keep them working longer, as can servicing them regularly. You can also plan to replace pumps, heaters, and motors as they start to show wear but before they break down, to keep your pool running properly and usable when you need it. That's a great way to keep your pool healthy and enjoyable for yourself and others you may share your space with.
About Allen, TX
Located in Collin County, Allen, Texas is an affluent area and a northern Dallas suburb. There are nearly 85,000 people that live in the area and call it home. The economy in Allen is strong and growing, with many new businesses moving into the area on a consistent basis. The Allen Premium Outlets offer great shopping opportunities for residents and visitors, and they are also a major employer in the area. The city and the hospital are also big employers, helping to contribute to the good economic base that allows Allen residents to get out and really enjoy supporting local businesses and exploring their local community.
The Chase Oaks Golf Club, in Plano, was purchased by the City of Allen. It's adjacent to the southern Allen city limits, giving residents of that city a discounted rate on the greens fees. The Allen Event Center, a big, multi-purpose arena that can seat 7,500 people, is home to soccer and to indoor football. With so much to do in Allen, it's not surprising that so many people love it there and really appreciate everything that they can find in their local area. Being so close to the Dallas area helps, as well, because anything that can't be found in Allen can be found very close by.
For service or repair on your Allen, Tx pool, contact us today. We can also help you by renovating or remodeling the pool you have, or even installing one so you'll be ready for the warm, summer months.