Our Services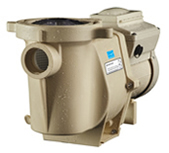 Parts and Services: Pool Heaters, Motors, and Pumps
Motors, pumps, and pool heaters are all integral parts of most pools in McKinney and the surrounding area. Not every pool has a heater, but many people use them because they want to be able to enjoy their pool during the cooler months of the year, or because they want to have their pool at a particular temperature to make it more comfortable for them to enjoy. Pumps and motors are essential, because they keep your filtration system and other pool components working properly. That helps to ensure that you can get out and enjoy your pool just about any time you want to, without worrying about whether it's clean and safe.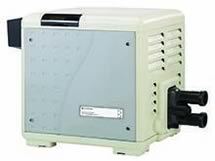 Pumps and motors wear out, and so do heaters. If you see that your pump isn't keeping the water moving the way it ought to, it's time to have it checked out. Catching it early is important, because that can keep a small problem from becoming a much bigger issue. We can help with pool pumps, motors, heaters, and more, along with other types of repair and remodeling options. Don't let your pool languish because the water isn't staying as clean as it should. Instead, it's time to discover what's causing the issue, so you can get back to loving your pool again. If a pump, motor, or heater is damaged or needs repair, there are many options. When these components near the end of their useful lifespan, though, replacement may be a better choice.

About McKinney, TX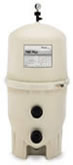 In Collin County, you'll find the city of McKinney, Tx. It's a beautiful place that more than 130,000 people call home. Located just 37 miles north of Dallas, it's also a part of the Dallas-Fort Worth Metroplex. The economy of McKinney is strong, and offers many employment opportunities for people who want to live and work in that area. Raytheon, the school district, the county, the city, and the medical center are all big employers there, along with some other retailers and larger corporations that can offer work and employment choices to residents. There are also plenty of fun things to do in the area, making it a great location.
There is a daily paper that serves the area, along with plenty of transportation options. Malls, coffee shops, restaurants, parks, and green spaces mean shopping, good food, and places to relax and play. Whether you have children or not, there are many areas of the town where you can go and just enjoy all the things that McKinney offers. If you want to take a short trip, you can head over to Dallas, since it's not a long drive to get there. Once there, you can find anything you need that you weren't able to locate in McKinney.


Ready for service or repair on your McKinney pool? Do you want to put in a new pool or perform renovations on the one you already have? Please contact us and we can help you get started on turning your pool visions into a reality.