Swimming Pool Leak Detection & Repair in Dallas, Plano & Frisco, TX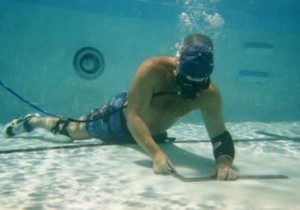 A relatively complex plumbing system draws water from and returns it to your swimming pool or spa. The majority of the piping in this system is buried beneath the ground around your pool and between the pool and equipment pad. The piping you see at the equipment is a fraction of the overall system. In most pools, PVC is the material used for the plumbing.
Schedule 40 PVC and CPVC piping is sturdy and can last for decades. However, there are dozens of joints in any given plumbing system that are vulnerable to vibration, ground movement, and other environmental conditions. Even the pipes can falter and break if installed improperly (for example, if backfilled with rocky dirt or construction debris) or if ground movement stresses them.
The simplest plumbing problems are those detected at the pool equipment pad, where leaks can easily be seen. Most plumbing valves in the pool industry have o-rings that can fail and allow both air and suction leaks. It takes meticulous observation and testing to determine the type and source of a leak at the equipment and properly correct the leak.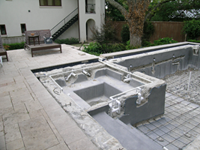 Underground and underwater leaks are more difficult to diagnose, pinpoint, and resolve. Our goal at Select Pool Services is to provide efficient, economical, and professional service to all of our clientele. For each leak situation, we will take proper steps and use the best methods to locate and repair the leak.
If you suspect you have a leak in the pool or system plumbing and would like to know for certain, or if you know you have a leak and need it found and/or repaired, call us today to schedule an appointment. Prompt plumbing repairs are important to keep a pool in pristine condition, and will allow your pool to last longer. Scheduling with us is easy, and we are happy to go over any information about your pool repairs that you need.At Select Pool Services, you can get swimming pool plumbing repair services in Dallas, Plano, and Frisco.