With six years of experience in Air Force Civil Engineering, specializing in plumbing but working with several utilites and heavy equipment trades, Jason DePauw brings quality workmanship, efficiency, and unparalleled communication skills to each small task or major Dallas pool project he oversees. His meticulous attention to detail and personal commitment to exceptional service result in customer satisfaction, pool longevity, and a working environment that inspires excellence in our employees. When it comes to pool remodeling, custom pool construction, and all types of repairs, Dallas homeowners appreciate the integrity and professionalism Jason represents.
Brian Davis – Technician
Before joining the Select Pool Services team, Brian Davis had built a solid reputation as an Information Technology expert, trained initially for the career field while serving in the United States Air Force. Over the course of a couple of decades, he built thousands of servers and managed the data center for a major corporation that handled sensitive information. But a desire to bring peace to the frustrated, light to the darkness, is what led him into customer service, where he solved one person's problem at a time. These experiences translate well into the pool and hot tub industry, where the luxury and joy of swimming often meets the frustration of disrepair. Brian excels at explanations that ease the minds of customers, while performing expert diagnoses and repairs of common and highly-technical pool equipment components. Dallas pool owners trust Brian and appreciate his calm, cool, candid approach to each problem they face.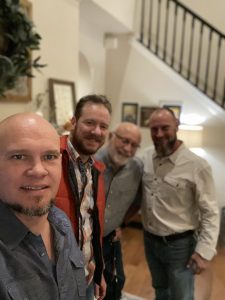 Earl Neal – Founder
With a business degree from NTSU and over 40 years of local experience in pool construction, renovation, and pool repair, Dallas native Earl Neal truly is a seasoned pool professional. After becoming the first NSPI certified technician in North Texas, Earl went on to teach certification courses for the National Spa and Pool Institute in his spare time, helping to ensure that pool professionals throughout the state were properly trained.
Earl began his pool career as a partner at Dallas Pool Service Co. and M. M. Moore Construction, where he remained for 33 years before leaving to build a more personal company. When he started Select Pool Services, it was with the vision of offering quality services to a select clientele, ensuring that each project could benefit from his full attention and personal service. That goal remains at the forefront of the company today.