AMBERBRITE SWIMMING POOL AND SPA LIGHTING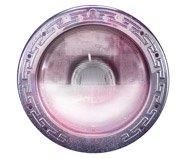 Pool lighting systems can add security, safety, and elegance to your outdoor recreational space. When designed and working properly, they illuminate the pool water for the purposes of safety and night swimming. They also discourage trespassers from entering your property for unauthorized swimming or other criminal purposes. For most pool owners, lights add an aesthetic entertainment value, whether they are relaxing quietly poolside or hosting an important event.
WATER AND ELECTRICITY
Diagnosing and correcting swimming pool light problems is an important and delicate task. Select Pool Services technicians are prepared for any lighting concern. Each tech is licensed to work on pool electrical components by the State of Texas and is mindful of the dangers associated with electrical fixtures submerged in water. Also, our technicians typically will not have to drain your pool in order to repair or replace a light fixture. Even if you need illumination for a winter party, our personnel will battle the cold to help insure a successful event.
TECHNOLOGY AND GOVERNMENT REGULATIONS
The luminaries of only a few years ago are becoming more and more obsolete as government regulations prohibit the sale of certain incandescent bulbs. In fact, only 500 watt incandescent bulbs are available now, and soon they no longer will be. Halogen lamps comprise a large number of the bulbs found in pool fixtures, but these use quite a bit of electricity and have very limited life. Based on these truths, LED fixtures have come to prominence, and for good reason. First, they are available in white or color-changing models that can fit almost any light niche (the housing in the pool wall where lights are affixed). Secondly, they use far less electricity than conventional bulbs while matching the lumens of their predecessors. Also, they are designed to last tens of thousands of hours, while conventional bulbs must be replaced quite often when used regularly.
LED BRILLIANCE
Pool equipment manufacturers are striving to keep up with technological trends. Thus, many LED fixtures are designed to increase the luminescence within a pool. Lenses have light-dispersing features that spread the light toward and across the floor of the pool; this also works to prevent the eye discomfort that occurs when looking at conventional lights. More recent automated systems are designed to allow you to choose from color-changing LED programs by name and even show you a thumbnail preview of how the color should appear. With these color LED fixtures, you can choose from a variety of solid colors and dazzling light shows.
With nearly 40 years of expertise in pool lighting, Select Pool Services personnel strive to insure your safety and satisfaction. Whether you need a bulb and gasket replacement, a wiring issue corrected, or the replacement of a fixture with LED lighting, contact us today to schedule a visit or discuss your options. We provide exceptional service for Amberbrite swimming pool and spa lighting in Dallas, Plano, and Frisco.