Affordable Swimming Pool Repair Services in Dallas, Plano & Frisco, TX
Pool Repair Homeowners Can Trust
If you're asking yourself, "How can I find exceptional pool repair near me?" of "How do I know if I need professional service for my inground or above ground pool?" Then the Select Pool Services team is here to help.
Pools in the Dallas area are exposed to many environmental extremes, from our icy winters to our scorching summers. Over time, these conditions combined with a wide range of potential hazards can cause noticeable wear and damage to the pool structure, plumbing, and equipment.
Even the most minor repairs could potentially become costly disasters. Which is why we offer a wide range of pool repair services to keep Dallas pools looking and working their best. Be it simple tile or coping repair/replacement, leak remediation, pool surface repairs, or equipment repairs/upgrades, we are equipped to handle any problem presented to us.
All our technicians are highly trained college graduates, are licensed by the state of Texas, and uphold the Select Pool Services commitment to exceptional service and responsive customer care. For pool repairs Dallas homeowners can trust, please contact our experienced repair specialists today.
The convenience of hiring a pool repair service to handle the required maintenance means that it's possible to enjoy your background places all summer long.
Filter Cleaning
To keep your pool water sparkling clear, we disassemble, clean, and inspect your filter to ensure proper filtration and the integrity of each component at a recommended time interval of every six months. This not only prolongs the life of filter components but keeps the filter working proficiently. Read More
Pumps, Motors and Plumbing
Pumps are the heart of any filtration/circulation system. We take great care in properly analyzing and offering appropriate repair/replacement solutions. Read More
Plumbing/Leaks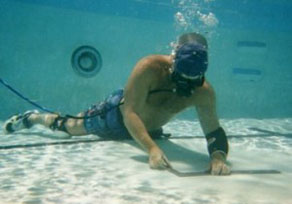 A leak in your pool plumbing wastes a lot of water and money over time. Our professionals work to determine the source of a leak; on suction or pressure piping, at the equipment, or in the pool structure, and make repairs efficiently with the least invasive methods. Read More
Heaters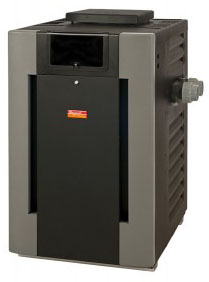 When it comes to pool repair and new option installation, efficient heaters are one of the best choices. Extend the enjoyment of your swimming pool throughout multiple seasons. Whether you prefer occasional therapeutic dips in a hot spa or a steady pool temperature year round, we can install and make repairs on virtually any model heater. Read More
Automated/Mechanical Controls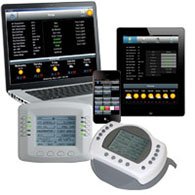 Save time and energy with automated maintenance controls for your swimming pool. These are one of the most popular inground pool repair service new installation options that homeowners love. We can direct you to a more convenient user friendly automation system or repair your current system. Read More
Winter Freeze Emergencies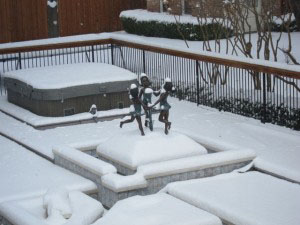 Is your pool system protected against a harsh winter? The weather in the Dallas, TX area changes so much throughout the year, and cold temperatures can wreak havoc on your swimming pool. We can install and test a freeze prevention device so that cold temperatures don't result in costly equipment repairs. Read More
Pool Cleaners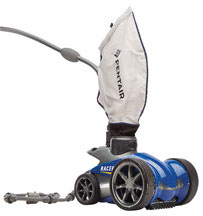 Enjoy the convenience of robotic pool cleaners that free up so much time and energy from your pool maintenance tasks. Is your existing system slowing down or not cleaning as well as it should? We service and install all brands of pool cleaners, specializing in Polaris and Letro. Read More
Sanitizers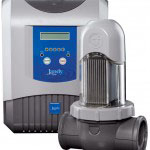 Do you have pitting on the top step of your pool where your floating chlorinator hovers? Is your salt generator deteriorating your stone coping? Pool chemical balance is of the utmost importance if you want healthy water and a safe experience for all family members and friends. We offer a variety of solutions to help maintain a proper chemical balance in your pool while protecting its surfaces. Read More
Pool Lights / Luminaries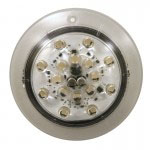 Extend the enjoyment of your inground pool with attractive and efficient luminaries or light fixtures installed with the highest degree of safety in mind. Would you enjoy a brilliant variety of shows from new LED lights? Do you simply need a bulb replaced? We install and repair all types and sizes of luminaries. Read More
Swimming Pool Repair Near You
Homeowners in the Dallas and Fort Worth, Texas area love their swimming pools. When you need pool repair services, maintenance help, new installations, or upgrades to older, inefficient systems, our highly trained and professional team is here to help.
Whether you need above ground pool repair or inground pool repair and maintenance, we know what it takes to make your backyard oasis the perfect spot for relaxation, fun, and cooling down in the hot Texas summers. Our team will fix leaks to stop wasted water, install automatic maintenance and robotic cleaning systems to free up more of your time, and improve the overall pool experience with heaters and luminaries to help you enjoy your pool throughout the year.
Prompt pool repairs are important for ensuring a long life span for your pool. Contact Select Pool Services in Dallas, Plano, and Frisco for swimming pool repair services. We'll work around your schedule and help you keep your pool in pristine condition all year round. You can reach us both online and by phone.