Best Swimming Pool Repair, Maintenance & Installation Services in Allen TX
Our Services
Swimming Pool Repair in Allen, TX
An outdoor swimming pool is exposed to numerous environmental extremes, including intense heat and freezing-cold winters. Over time, these weather conditions will cause wear and tear on the pool itself. You'll notice damage to the structure, plumbing, and equipment. Even a small repair could grow into something worse. It's best to perform swimming pool repair immediately. As a pool owner, you'll want to examine your swimming pool regularly. You may not even notice a broken tile or miniscule leak in the system. These issues could blossom into something so much worse!
At Select Pool Services, our highly-trained, college-educated technicians know best how to handle swimming pool repairs. We're equipped to handle any issue – big or small. We can promptly handle issues with the pump, motor, plumbing, heating systems, leaks, and filters. Everything you need for an efficient, working swimming pool; we offer it all!
Swimming Pool Maintenance in Allen, TX
A swimming pool is like any other system in your home. It requires thorough maintenance, cleaning, and the occasional repairs. Maintenance can keep your swimming pool operating at peak performance. Unfortunately, many homeowners forget about basic maintenance. They skim the pool surface for leaves or perhaps remove debris from the filter. It's more than that, though. A swimming pool has numerous systems and devices included – all must be examined properly.
At Select Pool Services, we'll keep your swimming pool running at top performance year-round. Our routine pool maintenance service ensures you enjoy a clean environment, free of fallen leaves, debris, and dirt. Furthermore, our maintenance services will catch any issues early. A small leak, when dealt with promptly, will save you money and headache down the line. The same goes for an issue with the pump or filter. We'll handle the issue now, so you never need worry later!
New Swimming Pool Installation in Allen, TX
If you're looking to enjoy a brand-new swimming pool this year, then you've come to the right place. At Select Pool Services, we work with the area's top architects and designers to create a pool environment worth bragging about. Sure, you could go with a standard rectangular swimming pool. It's fun for the whole family. Or, you could invest in a swimming pool designed by the best – one that increases property values and aesthetic.
For over 37 years, Select Pool Services has designed, constructed and installed new swimming pools for homeowners in the area. We pride ourselves on this fact. Our experience allows us to let loose with our creativity, without ever sacrificing quality or efficiency. We can craft you any swimming pool in your backyard, should space allow. If you have an idea in mind, then let us know! We're happy to work with you and build your dream swimming pool!
Get Parts and Services for Your Allen Pool Motor, Heater, or Pump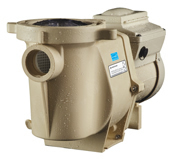 Your pool's pump is very important, because it plays a big role in keeping the water clean and safe to swim in. If you have water features or anything else in your pool, you may also have separate pumps that operate those things. With that in mind, it's important to make sure your pool's pumps are all working just as well as they should be. That can give you less to worry about, and can keep you from having a pump break down at an inconvenient time. Any motors or heaters should also be serviced regularly. That can give you great peace of mind for your pool.
When you're not sure what your pool needs, contacting professionals who can take a look and make suggestions and repairs is a good way to keep your pool working well. Most of your pool components have a set life expectancy, because they run a certain number of hours each and every day. You can get a good idea of about how long they will last. Repairing them can keep them working longer, as can servicing them regularly. You can also plan to replace pumps, heaters, and motors as they start to show wear but before they break down, to keep your pool running properly and usable when you need it. That's a great way to keep your pool healthy and enjoyable for yourself and others you may share your space with.
About Allen, TX
Located in Collin County, Allen, Texas is an affluent area and a northern Dallas suburb. There are nearly 85,000 people that live in the area and call it home. The economy in Allen is strong and growing, with many new businesses moving into the area on a consistent basis. The Allen Premium Outlets offer great shopping opportunities for residents and visitors, and they are also a major employer in the area. The city and the hospital are also big employers, helping to contribute to the good economic base that allows Allen residents to get out and really enjoy supporting local businesses and exploring their local community.
The Chase Oaks Golf Club, in Plano, was purchased by the City of Allen. It's adjacent to the southern Allen city limits, giving residents of that city a discounted rate on the greens fees. The Allen Event Center, a big, multi-purpose arena that can seat 7,500 people, is home to soccer and to indoor football. With so much to do in Allen, it's not surprising that so many people love it there and really appreciate everything that they can find in their local area. Being so close to the Dallas area helps, as well, because anything that can't be found in Allen can be found very close by.
For service or repair on your Allen, Tx pool, contact us today. We can also help you by renovating or remodeling the pool you have, or even installing one so you'll be ready for the warm, summer months.
Local Reviews
for Allen, TX
Select Pool Services
Rated
5.0
out of 5 stars based on
3
customer reviews
---
Great Service
Adell

-

Allen

,

TX

75002



Review of
Select Pool Services
I called for setup the pool and controllers. Kevin took care of it, also fixed some heater and pump issues that I wasn't aware of. He is friendly, quick and informational too.
---
Prompt, Efficient & Friendly
Jo

-

Allen

,

TX

75013



Review of
Select Pool Services
Brian was generous with his time & knowledge. Pricing was fair compared to others I shopped. He answered my calls right away, showed up on time with everything he needed to complete the job & left the area clean.
---
Great Service. Knowledgeable Experts.
Phillip

-

Allen

,

TX

75013



Review of
Select Pool Services
Very reliable and expert level technicians.
---
Brian D.
New pump installation
Near

Woodstream Ln,

Allen

,

TX

75002
Kevin D.
Solving water leak issues
Near

Willow Creek Cir,

Allen

,

TX

75002
Kevin D.
Control system and plumbing
Near

Sunridge Way,

Allen

,

TX

75002
Kevin D.
Solving light pool lights issue
Near

Fox Glen Dr,

Allen

,

TX

75013
Brian D.
New heater install
Near

Granger Dr,

Allen

,

TX

75013
Kevin D.
Replacing filter pump and solving electrical issues
Near

High Country Ln,

Allen

,

TX

75002
Kevin D.
Replacing busted and leaking filter
Near

Cameron Ln,

Allen

,

TX

75002
Kevin D.
Replacing pool light fixture
Near

Fairlawn St,

Allen

,

TX

75002
Kevin D.
Repairing pool light. Cleaned filter and solved air leaks in system
Near

Granger Dr,

Allen

,

TX

75013
Kevin D.
Replacing pool filter pump
Near

Windmill Creek Dr,

Allen

,

TX

75002
Matthew T.
Found Challenger filter pump throwing breaker and burning wires. Performed electrical tests and found wiring issue. Replaced motor on pump and corrected issue for new customers in Allen.
Near

Meadowbend Ct,

Allen

,

TX

75002
Matthew T.
Troubleshooting and solving a pool heater issue for customer in Allen.
Near

W Exchange Pkwy,

Allen

,

TX

75013