Best Swimming Pool Repair, Maintenance & Installation Services In Farmers Branch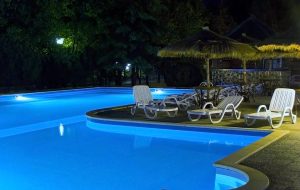 For the past 30 years, Select Pool Services has led the way in swimming pool repair in Farmers Branch, TX. We work with homeowners such as yourself who dream of a luxury swimming pool at home. With highly-trained technicians and courteous customer service representatives, Select Pool Services hopes to offer you the best swimming experience of all time.
Swimming Pool Repair
From minor issues to extensive repairs, Select Pool Services is committed to providing the top swimming pool repair in Farmers Branch. Our technicians have vast experience in tile and coping repair, leak detection, and repairs for typical wear and tear. All of these situations require immediate repairs. Waiting can, and often will, worsen the situation.
Swimming Pool Maintenance
Here at Select Pool Services, we are known for providing the area's top swimming pool repairs. However, we aim to catch issues early and save you money. By scheduling swimming pool maintenance, you take an active approach to resolving minor problems and cleanliness issues. We'll ensure your swimming pool is in top shape year-round.
New Swimming Pool Construction
You're a homeowner now. You have a backyard with plenty of room for a swimming pool. Why not make your dream a reality? We work with top designers and architects to craft custom swimming pools for homeowners in Farmers Branch. Our swimming pool construction is guaranteed to satisfy your swimming itch.
About Farmers Branch
Farmers Branch, located in Dallas County, is part of the inner-ring suburbs of the city. With a population of over 28,000, Farmers Branch is growing steadily. If you have ever wanted to own a home, now is your chance for prime real estate.
Since day one, Select Pool Services has provided DFW and surrounding areas with expert swimming pool repair, maintenance, and installation. Now, we're here in Farmers Branch. Give us a call at 214-755-7665!