Best Swimming Pool Repair, Maintenance & Installation Services in Flower Mound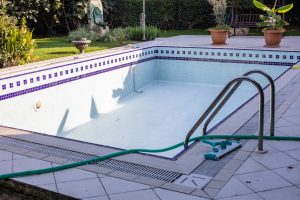 It has long been the American Dream to own a house with a backyard large enough for your custom swimming pool. Now that you have the home, it's time to realize the second part of your dream. Let Select Pool Services provide you with the top swimming pool repairs, maintenance, and new pool construction. We promise you'll never want to leave your new pool!
Swimming Pool Repair
Because of the weather, time, and mishaps around the yard, your swimming pool may require occasional repairs. When looking for swimming pool repair in Flower Mound, you only want the best. That's why Select Pool Services is committed to providing prompt repairs against cracks, leaks, and worse any time of the year.
Swimming Pool Maintenance
Like other aspects of your home, your swimming pool requires occasional maintenance. Now is your chance to schedule routine maintenance to ensure your new pool runs efficiently and is properly maintained.
When you schedule routine maintenance, our pool technicians will go over every aspect of your backyard swimming pool with a fine-tooth comb. We'll resolve any trouble now before it has a chance to worsen and cause problems.
New Swimming Pool Construction
We all start somewhere. If you're ready to dive headfirst into a brand-new swimming pool in Flower Mound, call Select Pool Services. We'll help design and construct a new backyard pool with the help of the finest architects and designers in the area!
About Flower Mound
Flower Mound, adjacent to Grapevine Lake, is known for the 12.5-acre mound located smack in the center of town. An odd way to get your name, but iconic nonetheless.
For the best swimming pool services in Flower Mound, call Select Pool Services. You can reach us today at 214-555-7665!