Best Swimming Pool Repair, Maintenance & Installation Services in Lake Dallas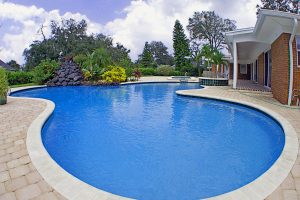 Swimming has become a national pastime for many homeowners. Owning a backyard pool is part of the American Dream. To make your dream become a reality, Select Pool Services is here to help. We proudly offer swimming pool repairs, maintenance, and construction in Lake Dallas, TX, and the surrounding area. Give us a call to achieve your dreams of owning a pool!
Swimming Pool Repair
Your backyard swimming pool is subject to all types of abuse in the Texas heat and weather. Before long, you'll find a crack or a leak. It's common, yet annoying. For fast relief against any swimming pool woes, give us a call. We offer top-rated swimming pool repair in Lake Dallas guaranteed to help.
Swimming Pool Maintenance
A swimming pool, like your family car, requires routine maintenance to operate efficiently and to avoid costly problems. A swimming pool must be closely examined by a pro for signs of leaks, damage to mechanical components, and other common problems.
During your routine maintenance appointment, we'll eliminate any troubling concerns before they worsen and require emergency swimming pool repairs.
New Swimming Pool Construction
There's nothing quite like a brand-new swimming pool. Diving in for the first time is a feeling you cannot beat. To get to that point, however, you need the experts at Select Pool Services to design and build you your very own pool. We'll start with your needs and style. Before long, you'll have the pool of your dreams!
About Lake Dallas
Lake Dallas is nestled along the shores of Lewisville Lake, a quiet and scenic area for any outdoor lover in the area. Whether you're hiking along the lakeshore or through Willow Grove Park, there's plenty to see and do in the area.
For top-rated swimming pool services in Lake Dallas, contact Select Pool Services first. You can reach us at 214-555-7665!