Best Swimming Pool Repair, Maintenance & Installation Services in Mckinney, TX
Our Services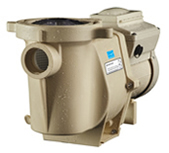 Parts and Services: Pool Heaters, Motors, and Pumps
Motors, pumps, and pool heaters are all integral parts of most pools in McKinney and the surrounding area. Not every pool has a heater, but many people use them because they want to be able to enjoy their pool during the cooler months of the year, or because they want to have their pool at a particular temperature to make it more comfortable for them to enjoy. Pumps and motors are essential, because they keep your filtration system and other pool components working properly. That helps to ensure that you can get out and enjoy your pool just about any time you want to, without worrying about whether it's clean and safe.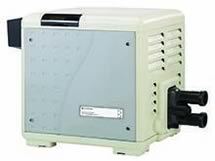 Pumps and motors wear out, and so do heaters. If you see that your pump isn't keeping the water moving the way it ought to, it's time to have it checked out. Catching it early is important, because that can keep a small problem from becoming a much bigger issue. We can help with pool pumps, motors, heaters, and more, along with other
types of repair
and
remodeling
options. Don't let your pool languish because the water isn't staying as clean as it should. Instead, it's time to discover what's causing the issue, so you can get back to loving your pool again. If a pump, motor, or heater is damaged or needs repair, there are many options. When these components near the end of their useful lifespan, though, replacement may be a better choice.
Swimming Pool Repair
A swimming pool is a complex ecosystem of equipment, construction, and water levels. These systems are combined to form an enjoying experience for you and your family. Underneath everything, it's still a system that must professionals handle. Over time, it's nothing for such equipment, and even the very tiles under your foot, to take a bit of damage or the brunt of a storm. In that case, swimming pool repair in McKinney, TX, makes sense. It's a sound choice to schedule repairs so you may enjoy the coming weather in style!
At Select Pool Services, we provide leading swimming pool repairs in the area. We meet with homeowners daily who want to enjoy their time in the sun. As such, our swimming pool technicians aim to repair pumps, motors, plumbing, leaks, filters, and any other piece of equipment or system that keeps your pool running smoothly. We even handle repairs for the actual construction of the pool, including missing tiles and water leaks.
Swimming Pool Maintenance
If you're anything like us, you hope to reduce the cost of swimming pool repairs in your home. On occasion, repairs are necessary. However, many situations can be avoided altogether via general pool maintenance. At Select Pool Services, we provide reliable maintenance services year-round. It is our pride and joy to help homeowners such as yourself swim longer. A little preventative maintenance goes a long way.
Our swimming pool maintenance services vary depending on your needs. The result is always a well-maintained, functional swimming pool, though. We aim to check over all equipment, examine water levels, drain and clean the pool, advise you of any necessary repairs, and consider efficiency upgrades for your pool. Speaking of such repairs, we can catch them earlier via maintenance. By locating an essential repair today, we can save you money and headache before the situation worsens!
New Swimming Pool Construction
As a homeowner in McKinney, TX, don't you deserve comfort and relaxation after a long day? A custom-designed and built swimming pool can accomplish that desire with ease. At Select Pool Services, we'll work with you personally to create the swimming pool of your dreams. We work with the city's top architects to build a backyard expanse fit for a homeowner in McKinney, TX. It all begins with you, though. You have to want that luxury!
Our new swimming pool construction is designed for the homeowner with a dream to achieve. If you give us a call today, we can schedule a meeting with our designers, architects, and experts. In no time at all, we'll have a custom-designed swimming pool fit for your backyard. Then, when it comes time to build and install the pool itself, you'll find that we only use high-quality materials and top-of-the-line equipment to get the job done right!
About McKinney, TX
In Collin County, you'll find the city of McKinney, Tx. It's a beautiful place that more than 130,000 people call home. Located just 37 miles north of Dallas, it's also a part of the Dallas-Fort Worth Metroplex. The economy of McKinney is strong, and offers many employment opportunities for people who want to live and work in that area. Raytheon, the school district, the county, the city, and the medical center are all big employers there, along with some other retailers and larger corporations that can offer work and employment choices to residents. There are also plenty of fun things to do in the area, making it a great location.
There is a daily paper that serves the area, along with plenty of transportation options. Malls, coffee shops, restaurants, parks, and green spaces mean shopping, good food, and places to relax and play. Whether you have children or not, there are many areas of the town where you can go and just enjoy all the things that McKinney offers. If you want to take a short trip, you can head over to Dallas, since it's not a long drive to get there. Once there, you can find anything you need that you weren't able to locate in McKinney.

Ready for service or repair on your McKinney pool? Do you want to put in a new pool or perform renovations on the one you already have? Please contact us and we can help you get started on turning your pool visions into a reality.
Local Reviews
for McKinney, TX
Select Pool Services
Rated
5.0
out of 5 stars based on
4
customer reviews
---
Nice change from my other pool service company
Jason

-

McKinney

,

TX

75070



Review of
Select Pool Services
Really nice to work with Kevin. He's knowledgable and was clear in the needs and the work he'd be performing. Highly recommended.
---
Great Service and Great advice!
Steve

-

McKinney

,

TX

75070



Review of
Select Pool Services
Kevin was quick to diagnose the issues with my pump and heater. He laid out options to repair or replace. I felt like he was telling me what he would do if it was his house/pool and not just trying to make a $. I will definitely call Select Pool service again, and would ask for Kevin!
---
Pool Light
Tom

-

McKinney

,

TX

75071



Review of
Select Pool Services
Excellent service!
---
Great service
Robert

-

McKinney

,

TX

75070



Review of
Select Pool Services
Very happy. Couldn't get anyone else to come out for days. These guys showed up ne t day and did a great job.
---
Kevin D.
Removing and installing a new heater.
Near

Southwind Ln,

McKinney

,

TX

75070
Kevin D.
Replacing cleaner booster pump
Near

Wildwood Dr,

McKinney

,

TX

75070
Kevin D.
Leak detection of pool and spa
Near

Avalon Woods Dr,

McKinney

,

TX

75070
Kevin D.
Replacing pool filter pump
Near

Ironwood Dr,

McKinney

,

TX

75070
Kevin D.
Replacing pool filter backwash valve
Near

Turtleback Ct,

McKinney

,

TX

75070
Kevin D.
Getting pool pump motor running and stopping leaks in the pump
Near

Wildwood Dr,

McKinney

,

TX

75070
Kevin D.
Replacing pool light fixture.
Near

Mayberry Dr,

McKinney

,

TX

75071
Kevin D.
Moving pool equipment
Near

Collin McKinney Pkwy,

McKinney

,

TX

75070
Kevin D.
Repairing deck joint damage from hail
Near

Hidden Meadow Rd,

McKinney

,

TX

75070
Matthew T.
GFCI for pool lights tripping. Tested and found one faulty light. Removed and replaced Hayward ColorLogic LED light for customer in the Provine Farms Estates in McKinney.
Near

Provine Rd,

McKinney

,

TX

75070
Kevin D.
Start of pool draining for pool remodel.
Near

Hills Creek Dr,

McKinney

,

TX

75070
Jason D.
Filter pump stopped working, so why not get an energy-efficient model?
Near

Falcon Crest Dr,

McKinney

,

TX

75070
Kevin D.
Replaced filter pump, filter and chlorinator along with backup valve for cleaner.
Near

Frontier Ln,

McKinney

,

TX

75071