Best Swimming Pool Repair, Maintenance & Installation Services in University Park, TX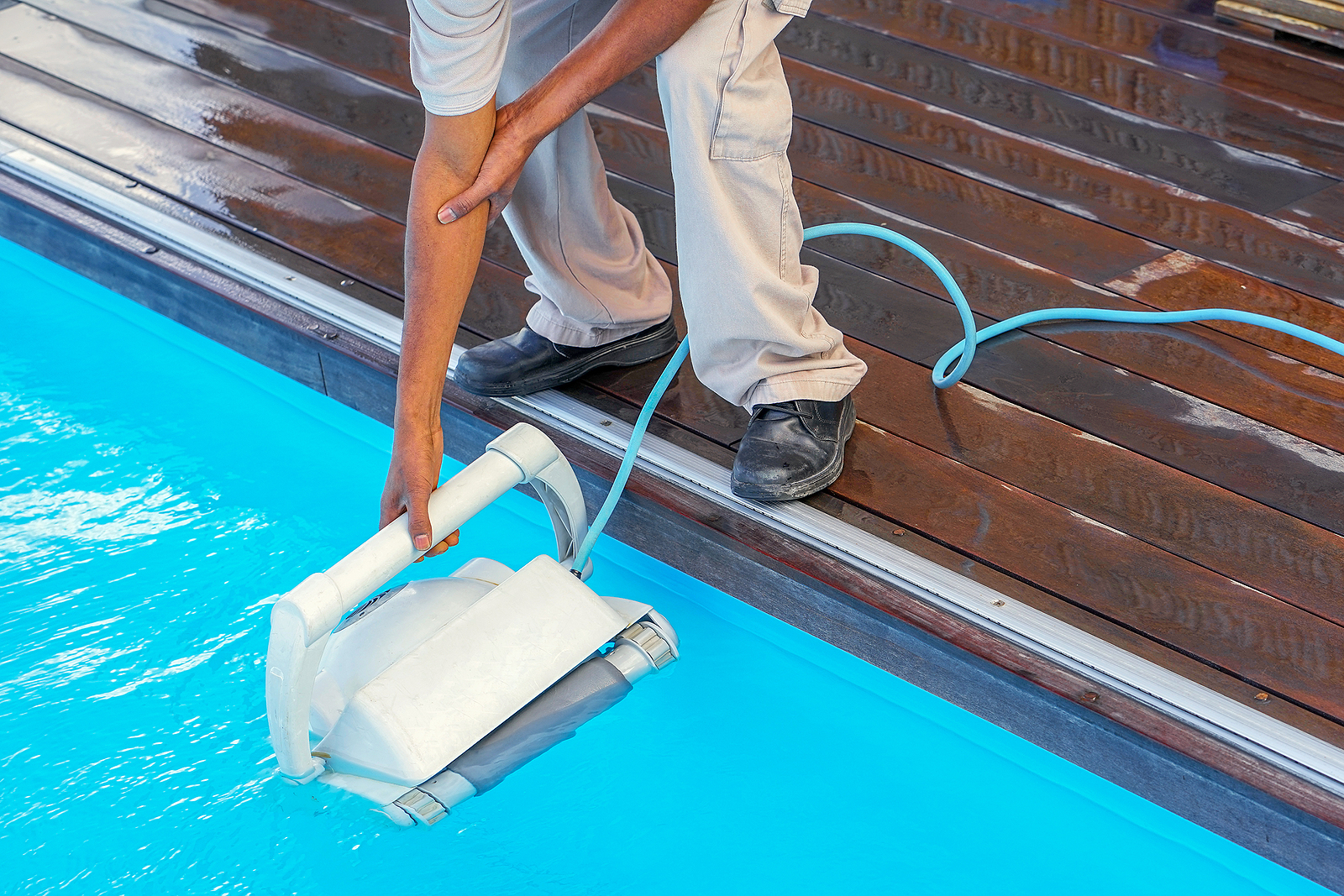 Our Services
University Park Pool Repair and Installations
The pool water filtration process is critical to maintaining clean, clear, chemically-balanced swimming water. When a pump is not able to move water, or when its motor is no longer working, consider this an urgent situation and call the pool professional. A failed filter pump can lead to a damaged cleaner booster pump, stagnant, and unsafe pool water. We recommend replacing your entire pump, not just your motor, with a new, technologically-advanced, variable-speed pump. Although it costs more to purchase and install these versus standard pump installation, they can save a typical pool owner hundreds in energy costs year after year.
Pool Heater Installations
Do you enjoy swimming so much that you get the winter blues, staring out the window at an abandoned pool? Why not install a heater capable of raising and maintaining your pool's water temperature? If you already own a pool heater, perhaps it is in need of maintenance, or maybe it is not working currently. Call and allow us to help you determine whether a small amount of TLC can bring that heater back to life or a new heater is in order. Our highly-trained pool professionals deliver quality products and services to ensure your pool equipment has the longest lifespan possible with minimal maintenance.
Swimming Pool Repair
Each year, Select Pool Services remains in contact with customers throughout the region. Whether we previously built a custom swimming pool or simply handled pool maintenance, we like to remain in contact with our neighbors. Even the best-designed swimming pool, one that is maintained thoroughly, may require occasional repairs. When that happens, you need the very best on the job.
At Select Pool Services, we use high-quality materials and advanced swimming pool equipment to tackle any type of repair. From repairing missing tiles to pool pumps and cleaners, our swimming pool technicians are ready and willing to handle any situation with ease. We work tirelessly to ensure your swimming pool is in working order, no matter the extent of the damages or the time of the year. We'll be there when you call!
Swimming Pool Maintenance
Your swimming pool was an investment. It only makes sense to care for your investment in the long-run. Like your vehicle or plumbing system, your swimming pool requires occasional maintenance to operate at peak performance. Over time, a swimming pool may grow dirty, inefficient, or unsafe. You can reverse any negatives by scheduling swimming pool maintenance with Select Pool Services.
Our primary goal during each maintenance appointment is to provide a clean, efficient swimming pool for your family to enjoy. During the appointment, we provide a full inspection of the pool itself and all systems. We check over the equipment and inventory, clean baskets and waterline tiles, brush and vacuum the pool, and fill the water to the appropriate level. We do everything necessary for a refreshing, top of the line swimming pool in University Park, TX. You can have it all with one phone call!
New Swimming Pool Construction
At Select Pool Services, we work with homeowners personally when it comes to new swimming pool construction. You see, we only tackle a few swimming pool construction jobs per year. We're not focused on quantity. Instead, we focus on quality. Our swimming pool technicians, and our business as a whole, work with the top architects and designers in the region. We hand-design each swimming pool for our clients. But first, we need to know what you're looking for. Chances are that you have a style or design in mind, right? We can work with you to make it a reality.
With over 37 years of swimming pool design services, Select Pool Services caters to homeowners in University Park, TX, who want the very best. We use high-quality materials for each swimming pool, creative designs to ensure your pool is unique, and efficient services to keep it running year-round.
About University Park, TX
Living in University Park, TX, gives you convenient access to a variety of recreational venues, including eight major parks. From Burleson Park to Caruth Park, you'll enjoy breathtaking scenery, a wide range of sporting activities, and much more. Still, leaving your house isn't the only way to enjoy the excellent weather that University Park boasts. From swaying in your front porch swing to taking a dip in a swimming pool, you don't have to travel far to have a good time. In fact, all the excitement, fun, and relaxation you've been looking for can be in your own backyard. If you would like to have a pool installed or need repairs or remodeling performed on an existing one, please contact Select Pool Services today. We offer a variety of products and services, many of which can be customized to meet your specific preferences and needs.
University Park Pool Service Area