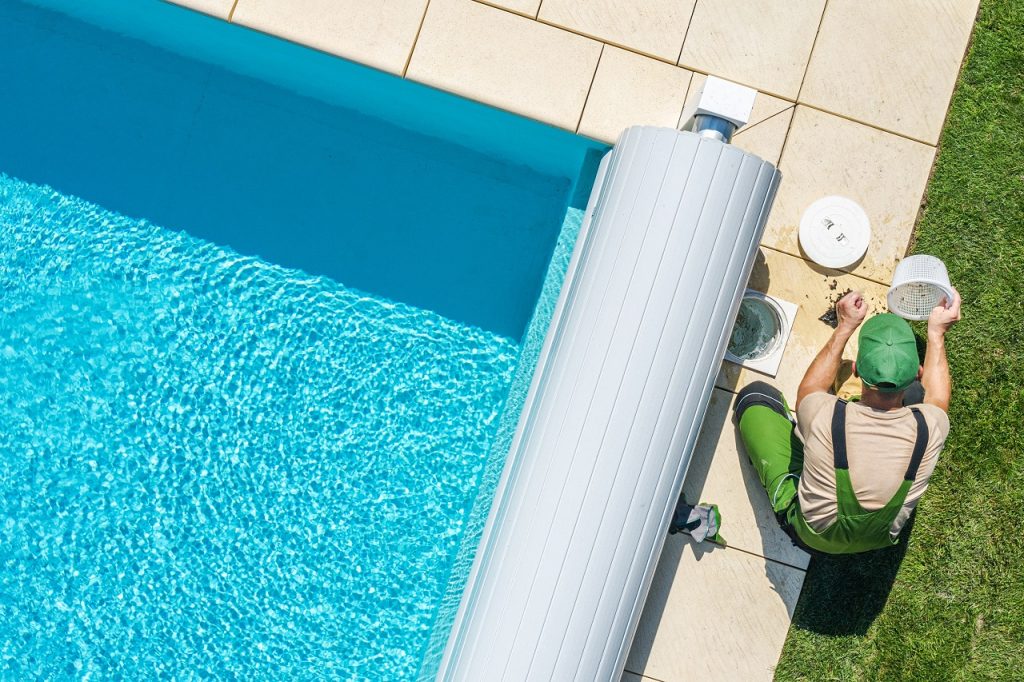 When you own an in-ground pool, its ongoing maintenance costs can add up quickly. Between weekly cleanings, chemical balancing, operational costs, and equipment maintenance, it's not uncommon for pool owners to spend several hundred or even a few thousand dollars annually. But tending to routine pool care doesn't have to break the bank.
When you understand how to approach pool maintenance in the most cost-effective way, you can enjoy the luxury of a well-maintained pool without spending a fortune. Read on for a few tactics you can use to significantly reduce your pool maintenance costs throughout the year.
1. Opt for a Variable-Speed Pool Pump
If you're currently using a single-speed pool pump, you're probably not getting the most bang for your energy buck. But when you trade in your single-speed pump for a more energy-efficient, variable-speed pump, you'll save a considerable amount on pool-related energy costs.
According to Energy Star, variable-speed pool pumps net their owners an average of $300 in savings per year. Furthermore, you may be eligible for a tax credit when you make the switch, which could save you even more!
Another option for reducing your pool-related energy expenses is to run your filter only at night. While many pool owners operate their filters around the clock, that's not 100% necessary. Generally, pool filters should run for about eight hours a day, so running yours throughout the night will keep your pool clean while cutting down on operational costs.
2. Wisely Utilize a Pool Cover
Using a pool cover is an effective way to keep your pool in excellent shape while cutting down on routine maintenance costs. High-quality pool covers help keep debris out of the water. Certain other covers are meant to prevent heat loss during times when heating the water is necessary.
Controlling debris buildup with consistent use of a pool cover helps reduce the likelihood of staining, algae proliferation, and several other problems that can be expensive to remedy. For those whose pools are inundated with leaves and acorns and other falling debris, a professionally-installed mesh cover requires less back-breaking labor for the removal of these sunken 'treasures.' For those who have fewer leaves or who just want to extend the swim season, you may use a certain cover to help the water retain heat will inevitably reduce the load on your pool heater, thereby reducing your annual pool-related energy expenses.
3. Upgrade Your Pool Filter
If you're currently using a relatively small pool filter, it may be time to start thinking about upgrading to a larger-size unit. Since a larger filter has a greater filtration surface area, its filter pump will work more efficiently, regardless of the type of pump.
Even better, large pool filters tend to have longer lifespans than their smaller counterparts, so you'll save money on filter replacement costs as well. To ensure any filter performs well over the long term, make sure you clean it regularly or hire pool maintenance professionals to take care of the job for you.
4. Switch Up the Way You Sanitize
If you're spending a bundle on pool chemicals, one way to cut down those maintenance costs is to opt for an alternative sanitation system. Newer technology — like salt generators that create chlorine on-site and mineral sanitizers — can reduce the demand for various types of chlorine. Chlorine tablets are also becoming scarcer, and the higher demand translates to increases in pricing quarterly or biannually.
Because upgraded sanitation systems naturally reduce the amount of chlorine you need to purchase and add to your pool, they can seriously reduce operational costs. Since chlorine can also be harsh on skin, eyes, and pool equipment, reducing the chlorine concentration in the water can help your equipment last longer and improve swimmers' comfort.
5. Get a High-Efficiency Heater
If you currently heat your pool water, your heater may be a primary culprit behind your high pool maintenance costs. Switching out your old pool heater for newer models can reduce the amount of wasted natural or propane gas. When burners in gas heaters start to deteriorate, they cannot direct their flames where needed, creating a potentially-hazardous situation that costs more in energy." Heat pumps and solar-powered panels are no good, require more space than most customers have, and we don't do them. However, if there's no concern that this blog will bring customers to us with desire for solar panels or a heat pump, then it doesn't matter to me if they are included.
6. Maintain Proper Chemical Levels
Last but certainly not least, maintaining proper pH balance in your pool water is one of the best ways to cut down on your annual pool care expenses. If you're unsure how to do this or you simply don't want to, we highly recommend hiring a pool maintenance company to handle the job for you.
When your pool water becomes too alkaline, it encourages the growth of microbes that can make your pool pretty tough to maintain. Worse, pool water that's outside the recommended pH can cause your pool equipment to deteriorate much faster than it should. Acidic water eats away at your pool surface and at metallic equipment components, while scale from alkaline water can clog the heat exchanger plumbing in your heater. As a result, you'll likely need to pay for pool repairs or component replacements more often than you'd like.
If you're in the market for pool equipment or pool renovation services in the Dallas metro area, look no further than our team at Select Pool Services! We strive to provide the highest quality workmanship and customer service possible. To get started or learn more about the pool services we offer, give us a call today at 214-755-7665 or request a free service quote and we'll be in touch!